The verdict is in on the woke final outing of Daniel Craig as James Bond. It is estimated to lose $100 MILLION dollars. I saw it finally and it really was a woke farce, full of PC based drivel, particularly turning Q into a homosexual playing dinner date, and that black woman "thing" running around as the new 007. Sheesh, well nuff said on that subject.
The America hating, Trump despising Jeffery Wright finally died, but I still can't stand him. The other bad guy left over from the last Bond outing, complete with his odious performance, lisping and all also died off mercifully.

And the current bad guy in No Time to Die was, even though I like him in other movies, was HORRIBLE.
My verdict is No Time to Die was a bloated mess ,THREE PLUS HOURS, full of pc drivel, woke crap and well just a farce.
Thanks User1911, since I have downloaded all the Sean Connery 007's and the two or three of all the rest. Basically, 007 is Sean Connery, a couple of Pierce Brosnan, and several of Daniel Craig's, but not his last two Spectre of No time to die.
All of Roger Moore's, Timothy Dalton, most of Pierce Brosnan is crap plain and simple. 007 is dead to me now and I will just have to settle for watching Sean Connery's and Never Say Never
The link is here.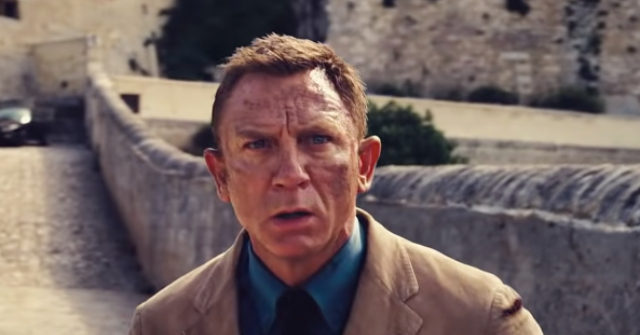 "No Time to Die," the latest in the James Bond franchise and the last of the Daniel Craig era, is looking at a $100 million loss.
www.breitbart.com
Nolte: Woke 'No Time to Die' Could Lose $100 Million
JOHN NOLTE
25 Nov 2021
No Time to Die,
the latest in the James Bond franchise and the last (thank heaven!) of the Daniel Craig era, is looking at a $100 million loss.
The math works like this, per
far-left Variety
:
[T]he movie cost more than $250 million to produce, at least $100 million to promote and tens of millions more to postpone over 16 months. Insiders say "No Time to Die" needs to make closer to $900 million to break even, a feat that would have been realistic had a global health crisis not entirely upended the theater industry. As a result, the film now stands to lose $100 million in its theatrical run[.]
The studio says that's "simply not true":
"Unnamed and uninformed sources suggesting the film will lose money are categorically unfounded and put more simply, not true," MGM spokesperson said in a statement. "The film has far exceeded our theatrical estimates in this timeframe, becoming the highest grossing Hollywood film in the international marketplace and passing 'F9' to become the highest grossing Hollywood film since the pandemic. With the PVOD release of the film already doing stellar home viewing business, all while continuing to hold well theatrically, 'No Time To Die' will earn a profit for MGM, both as an individual film title and as part of MGM's incredible library."
Regardless, the dishonest suck-ups at
Variety
are blaming the pandemic for Bond's shortfall, which isn't entirely unreasonable given that
No Time to Die
is indeed the top-grossing movie of the year worldwide. But I'm still going to argue that
No Time to Die
, which is a
pretty lousy
James Bond movie, hurt itself commercially, especially here in the United States.
On top of just not being very good,
No Time to Die
was repeatedly sold as a woketard entry in the franchise.
Oh, look, 007 is a black woman now!
and
Hey, Sean Connery's James Bond was a straight-up rapist, wasn't he?